Linda Ikeji is Nigeria's number one blogger, and among the top 10 on the continent. She is also a media entrepreneur and business mogul.
Her property is located in one of Africa's most exclusive neighborhoods, Banana Island in Ikoyi, Lagos. Her new neighbours include Forbes listed billionaire Mike Adenuga, Sayyu Dantata and many heads of major Nigerian companies.
The property was reportedly acquired for around N500 million Naira in 2015 and now estimated to be worth N2 billion Naira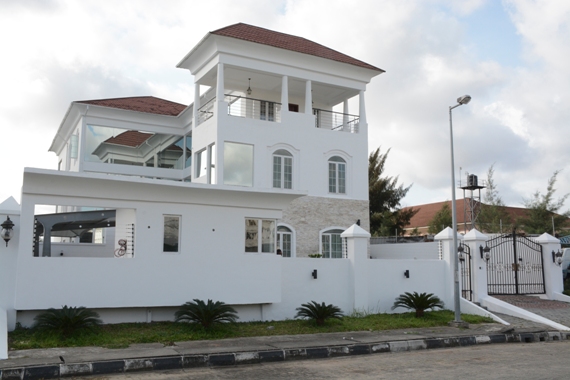 The house is a 6 bedroomed mansion with ensuite bathrooms for all on 3 floors, or 2-storeys. The master suite is provided with a walk-in closet and dressing room. It also has a media room, 2 living rooms, a movie room, a laundry room, a gym, and of course a full kitchen and pantry.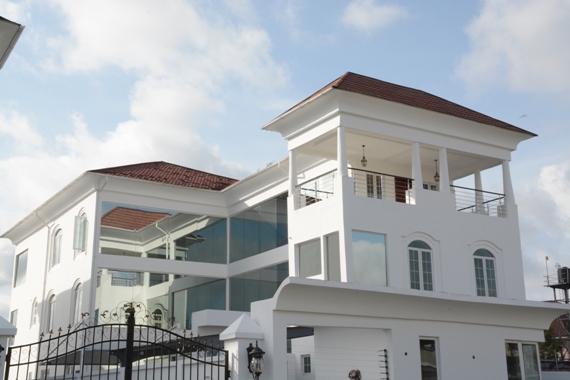 Outside there is a gatehouse, two-room boys-quarters, swimming pool, changing room, waterfall wall, amazing water-view, and a cabana.
Below are some of the photos of the building when first acquired by Linda
The compound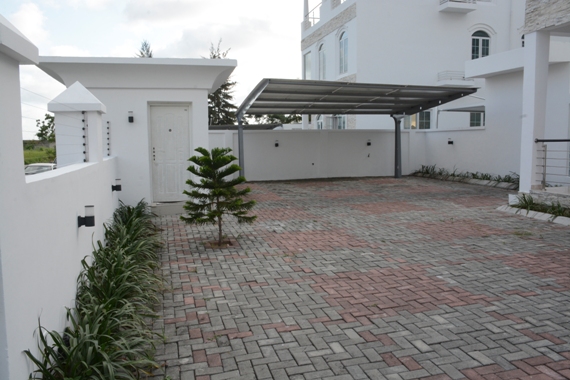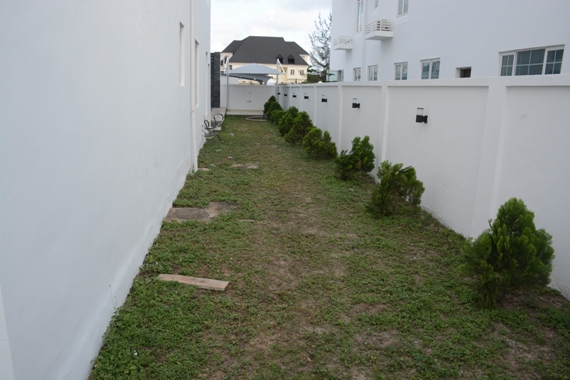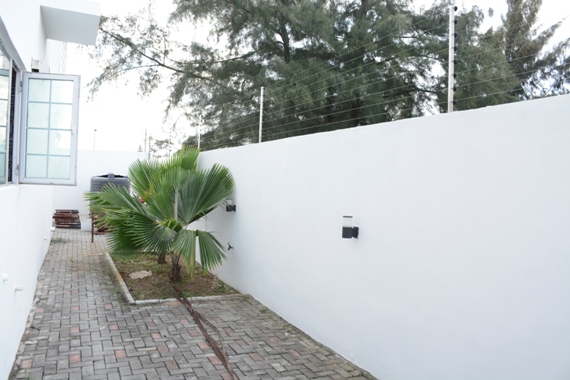 First Floor Area
On the first floor is 4 massive rooms with all rooms en-suite.
It also includes 2 box rooms, a massive living room, Gym area, an L shaped hallway about 70 meters long with 4 chandeliers.
Below are some of the photos of the first floor when first acquired by Linda
Living Room Area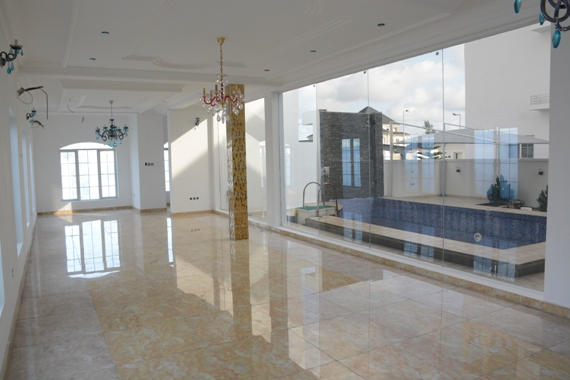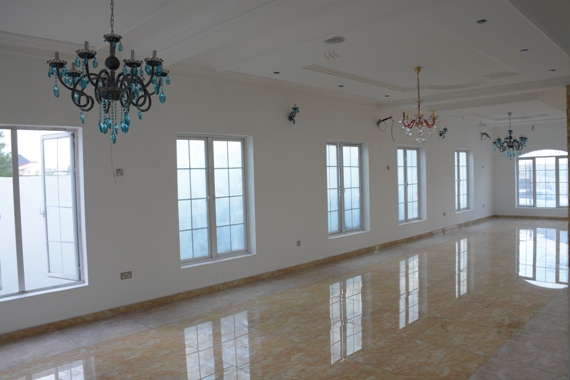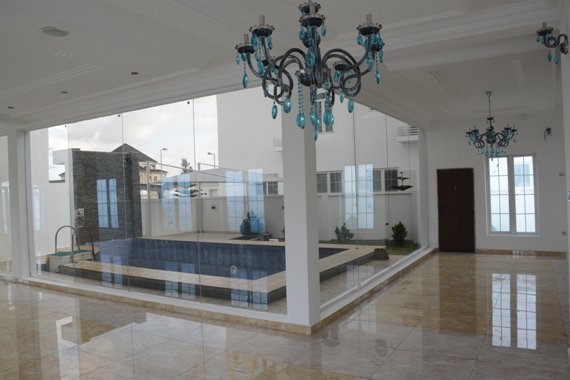 Swimming pool area – Ongoing works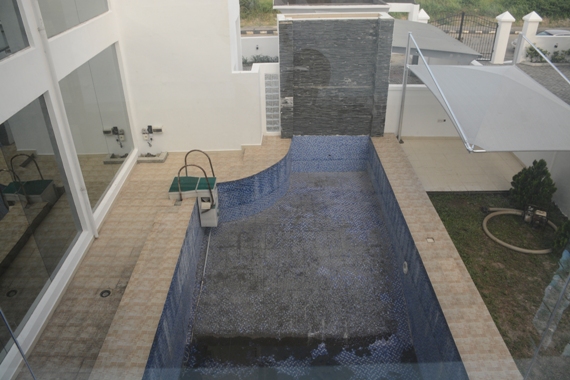 Kitchen
The kitchen is fully fitted & kitted out with 2 chandeliers, 2 gas cookers with oven- electric & gas, a double-door fridge, dish washer, smoke extractor and a store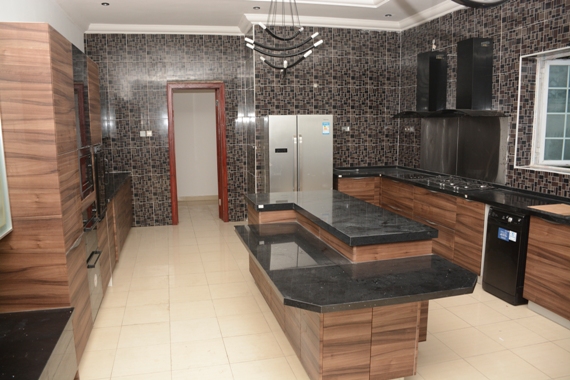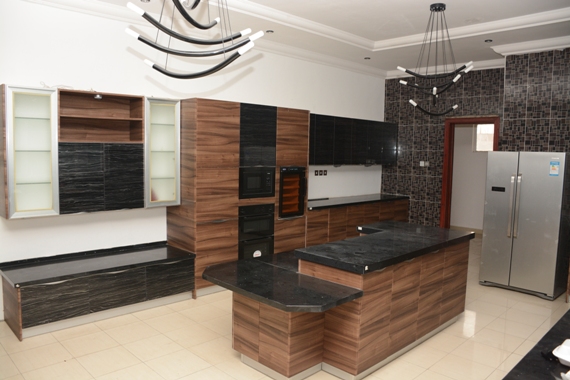 2nd Floor Area
The top floor of the building contains a huge masters bedroom [kings & queens], a study, a massive walk-in closet.
On this floor is also a huge bathroom fitted with a Jacuzzi room, bath-tub, and a shower room all exquisitely furnished.
Below are some of the photos of the top floor when first acquired by Linda
The Master Suite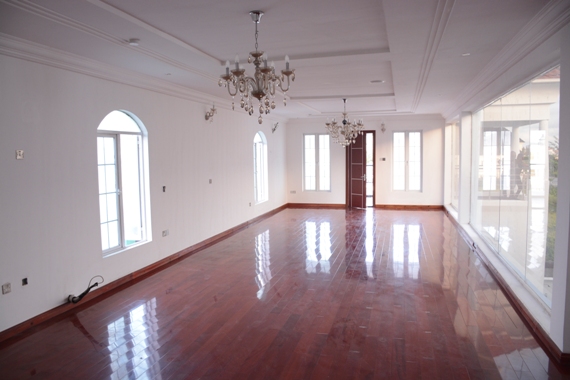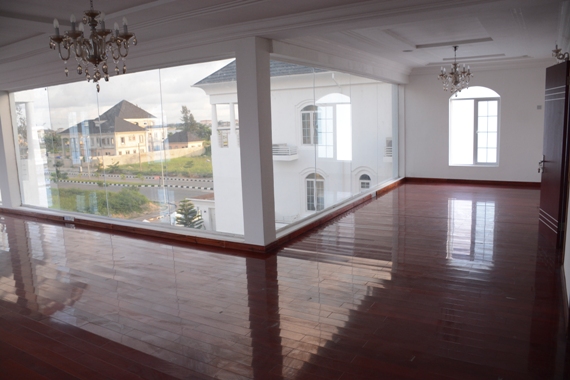 Walk In Closet Room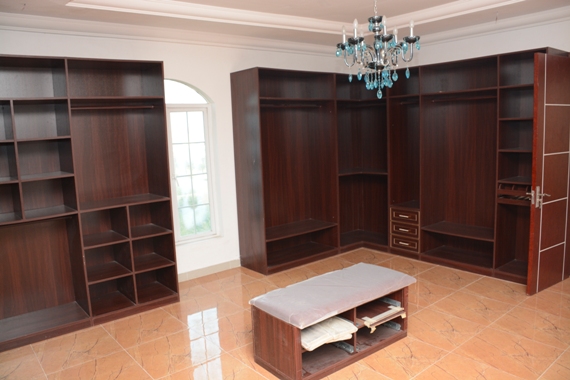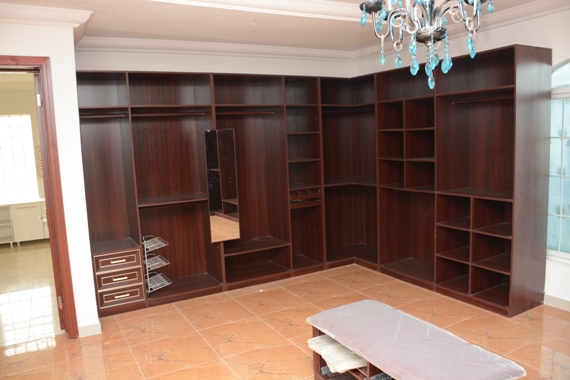 Bathroom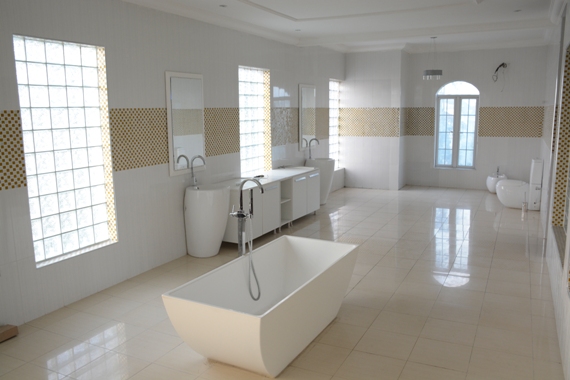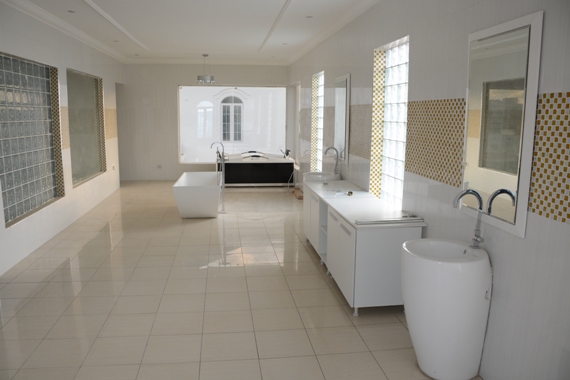 Jacuzzi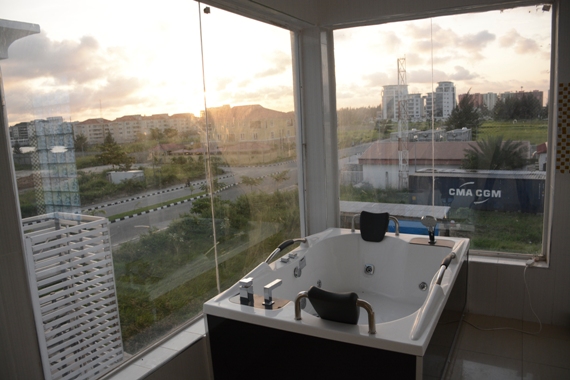 Shower Room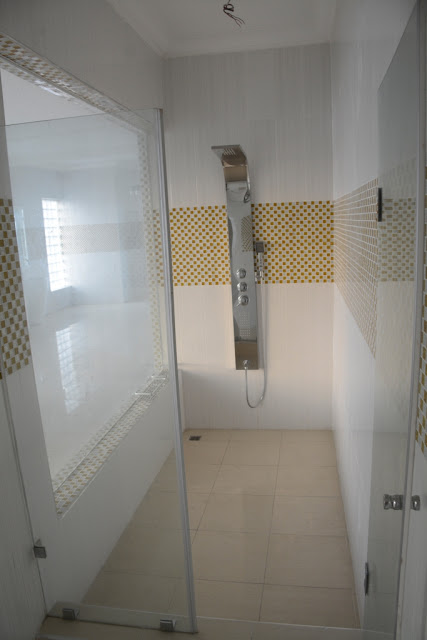 Penthouse Terrace