Can prefabricated shipping containers be part of the solution for underprivilege families looking for a property to rent or buy in Nigeria?
Whilst the concept of using shipping containers for office premises is not that new in Nigeria… the concept of using shipping containers for housing purposes has failed to be taken up on a large scale by Nigerians despite the fact that the cost of building homes with shipping containers is claimed to be a fraction of what it normally cost to build with traditional building blocks (about up to 25% less than it would).
One reason for the concept not being widely used by the masses is the lack of information or understanding of how ordinary shipping containers can be used for building an apartment.
Take a look at the clip below showing just what is achievable using old shipping containers for housing purposes.
Shipping Containers Make Great Building Blocks

The video shows a building project in the Connecticut in the US made from 27 shipping containers to build a 6-unit apartment complex to rent to students in the New Haven area (the building is wedged between Yale and University of New Haven).
The shipping container is used to provide the basic structure of the house and since shipping containers are by their very nature structurally sound, weather resistant and durable…. the properties built with it can last up to 50 years and more as claimed by some.
And before you think this can be done abroad only…. below is a video clip showing just what is achievable using old shipping containers for housing purposes in Nigeria too.
Building Houses With Shipping Containers In Nigeria
The video above shows a clip of Mr Oladimeji Olowo and his wife who have managed to use shipping containers in Nigeria to build a house of his own. Mr Olowo has even gone one step further by generating his own electricity and independent of the power companies.
Some of the benefits associated with using shipping containers include the following:
Much, much cheaper than having to build with traditional blocks
Much Easier to sourced used shipping containers
Can be used to build various types of apartments up to 8 storeys high
Much faster way of developing a building as it is a matter of stacking containers together like the famous LEGO toy game.
Environmentally Friendly concept as the houses are made from containers that need to be recycled
A cheap way of recycling shipping containers
Shipping Containers Can Also Be Used For Offices In Nigeria
Below is a slideshow showing an example of what a property development company bed in Nigeria has been able to achieve using shipping containers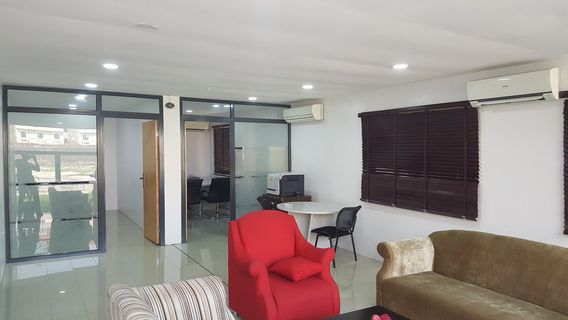 Who would think you can create an office from containers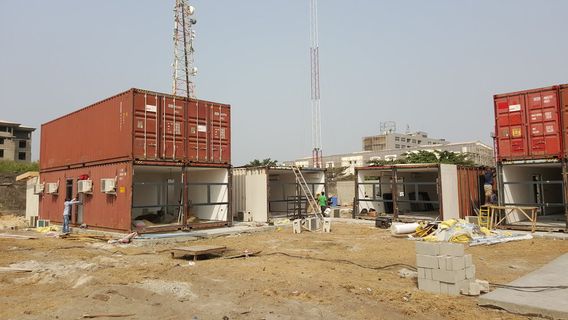 It all starts off with a few prefabricated containers stacked together like lego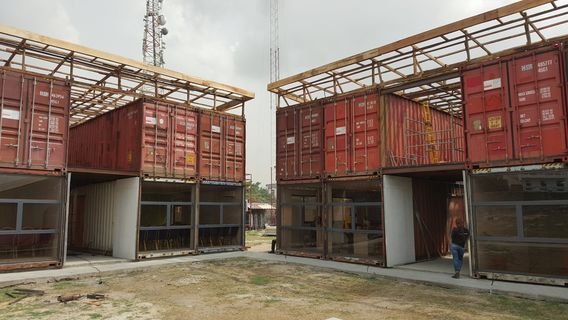 Some adjustments made to the container on site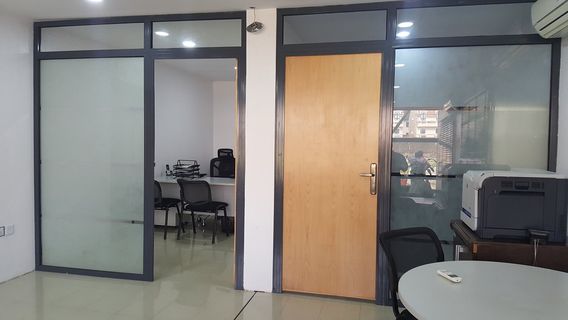 An internal view of the office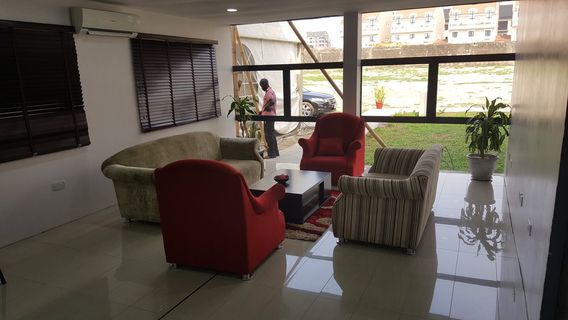 The completed office in operation
If you had not visited the site during construction period, you would have no idea that these offices were constructed from reclaimed shipping containers.
Touring A Simple 1 Bed Apartment Built in Nigeria Using A 40ft Shipping Container
In the video clip, the famous Tayo Aina tours a one bedroom apartment designed and constructed by a firm in Nigeria called Seventh Space. Very good clip to watch if you are just interested in owning a single unit for you and possibly your partner.

Can Prefabricated Shipping Containers Can Be Part Of The Solution?
Prefabricated houses made from shipping containers can certainly be on of the solutions to the Housing crises especially in place like Lagos State where the housing problem is significant.

The same solution has been used by countries like Hong Kong to solve some of their immediate housing crises
See the video clip below and watch the effect such a solution has had on a family and also take a look at the interior of the container as an apartment
Shipping Container Apartment Building In Barcelona, Spain
If you thought that the only types of units you can build with Shipping Containers are only single units… you though wrong.
Take a look at the project in the video clipbelow.
The compact apartment building is made up sixteen re-purposed shipping containers prefabricated off-site, then assembled as a modular structure to create twelve apartments: four 60sqm two-bedroom units and eight 30sqm one-bedroom units.
Each of the apartments face northeast and southeast, allowing for cross ventilation, while promoting solar uptake in cold seasons. Sound and heat insulation were taken especially into consideration with each of the units equipped with underfloor heating systems for optimum energy-cost efficiency.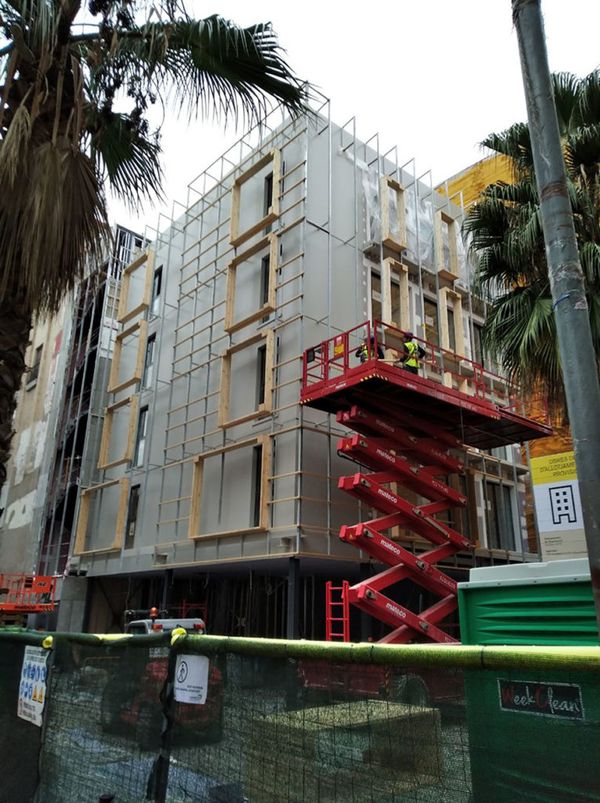 Finishing touches are made to the containers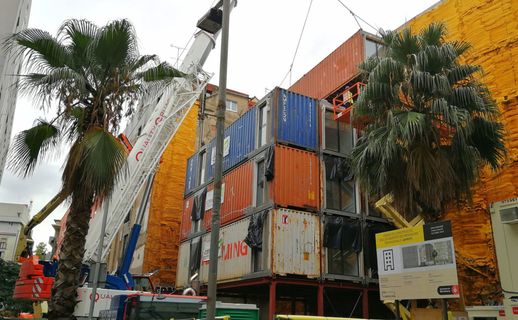 The containers are stacked over each other like a lego set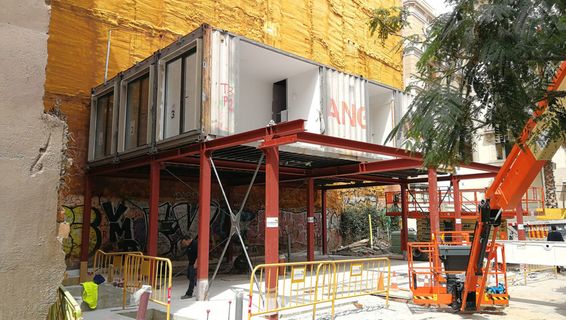 First come the prefabricated containers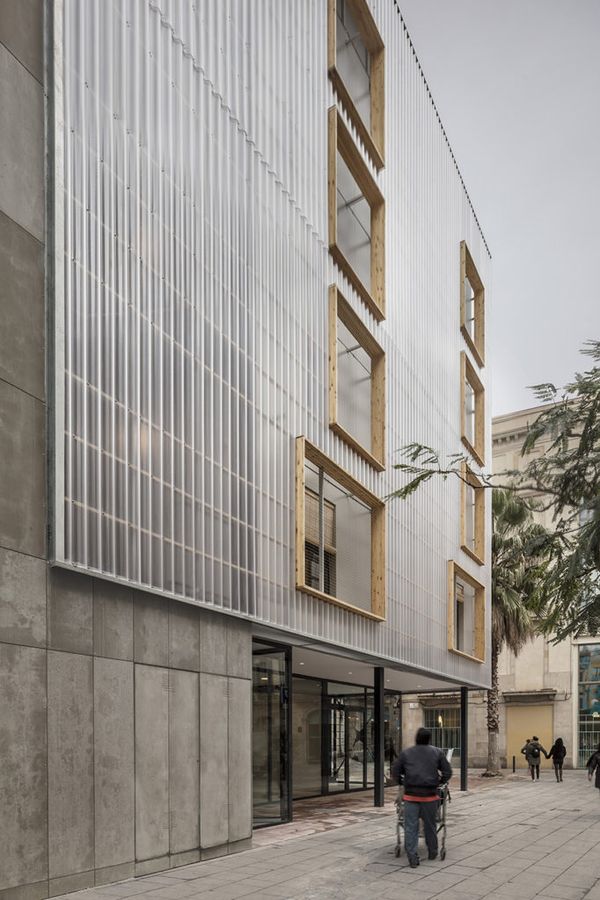 An example of an apartment building in Spain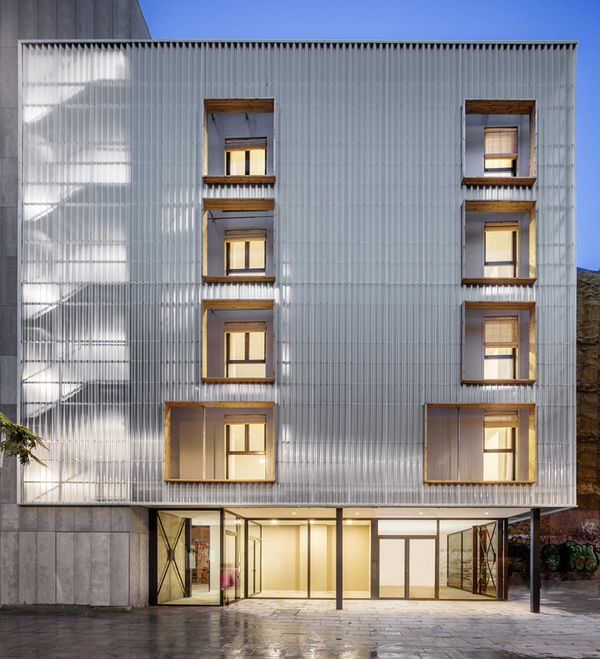 Voila!!! . A lovely apartment with 16 apartments
See how the construction of the modular apartment block as it takes place in the video clip below
Source: Click here
What do you think? Will you be interested in living in an apartment built from a shipping container? Would you buy such a house or would you rent one? lets have your own comments below.